Craft a Plan For The Retirement You Want
True North's expert advisors will help you get there.
Craft a Plan For The Retirement You Want
True North's expert advisors will help you get there.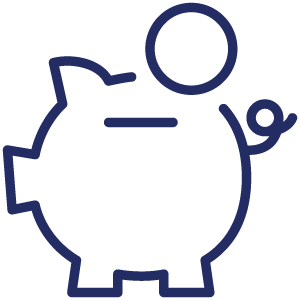 Retirement-Focused Financial Planning
Retirement is looming on your horizon, but you're not sure your finances are ready. With the time and effort you still put into your day-to-day life and work, how can you plan for the big picture?
The advisors at True North are retirement experts. Our retirement-focused financial planning will help you make a plan you can feel confident about.
Make informed decisions
See the big picture in real time
Design your retirement around your unique priorities and goals
As your financial planning partners, we focus on getting your retirement right while you focus on living your life now.
Investment Management
You want to make sure your assets will be there to provide for your income and lifestyle for the rest of your life.
At True North, we know investing is a marathon, not a sprint.  We'll design your  portfolio to:
Manage your risk
Focus on quality investments
Protect your long-term goals through disciplined strategies
Rest assured that as fiduciaries, your best interests are our first priority. Our goal is your best outcome, with no distracting commissions or proprietary products.
Business Exit Planning
You've built a successful business, but as you near retirement, most of your assets are tied up in your company. How do you successfully exit in a way that sustains your retirement?
As one of a few Certified Exit Planners in the nation, our expertise means we take the needed steps to manage the process from every angle. We will put together a plan that addresses all facets of your exit so it can be as successful as possible.
We'll help you value your business and craft a unique exit plan that works for you.
Minimize taxes
Maximize the value of your business
Meet your retirement goals
Find much-needed clarity in the complexities of exiting your business. A well-implemented exit plan can take several years to execute successfully. It's never too soon to start planning your exit.
Corporate Retirement Plan Consulting
Selecting and running the right retirement plan program for you and your employees can be daunting and time-consuming. You need an expert with experience to help you improve the retirement options for your staff and control your costs.
Here at True North, we specialize in retirement plan consulting for small businesses. Whether you decide on a SIMPLE IRA, a 401(k), or Cash Balance Plan, our full suite of services makes running your employee retirement plan hassle-free.
Clear and transparent fee structure
High quality investment options
Clear, consistent, and proactive education for your employees
Our approach to retirement plan consulting  allows you to make  informed decisions about the retirement savings options you provide, without hours of time-consuming meetings or pouring over dozens of pages of confusing reports full of industry jargon. Together with your record-keeper and plan administrator, we work hard to help your plan run smoothly so you can focus on what's most important: running your business.
Committed to Clarity
Transparent pricing from day one.
We are built on transparency.
Our clients understand the fees they're paying — not just the ones to us, but your all-in fees — including product, trading and miscellaneous fees. 
When you're  considering  hiring  True North, we present your all-in fees in plain English before you ever sign on the dotted line.
Your True North is Waiting